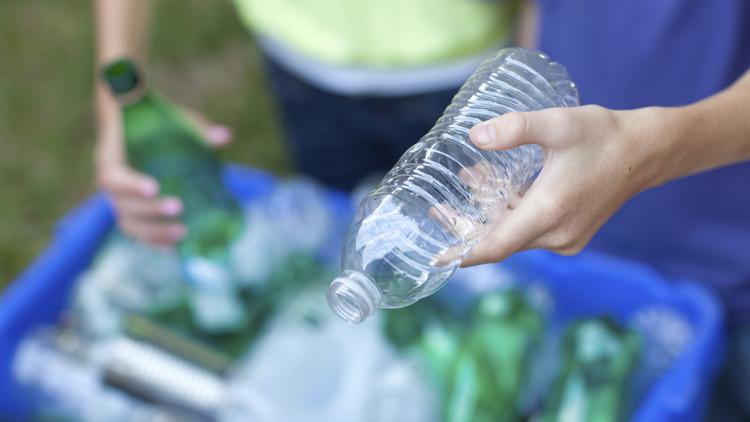 A company that recycles plastic materials has recently filed for Chapter 11 bankruptcy. QRS Recycling of Georgia LLC is closing its Georgia facility and was recently in an Atlanta bankruptcy court to seek protection. The company also has recycling operations in St. Louis and Baltimore, but those sites will not be affected by the Georgia closure.
QRS Recycling sorts PET-type plastics from mixed bales of materials and resells the recovered materials back to the re–claimers. However, the Georgia facility, which was described as a first-generation plastics recovery facility that only dealt with whole-bottle recovery, was not set up to process what is known as washed flake, which is apparently more valuable than the product the facility reclaimed. Additionally, the PET market has apparently collapsed, with the price per pound of the reclaimed product falling from 19 cents to only 6 cents.
According to the bankruptcy filing, the company, which has been in business for 42 years, listed $1-$10 million dollars in assets with $10-$50 million in liabilities. However, a spokesperson for the Georgia facility claimed that the unsecured debts for the Georgia branch of the operation were closer to $500,000. The spokesperson went on to say that it was a difficult decision to close the Georgia facility, but the decision was in the best interests of the company considering its circumstances. The Atlanta facility employed some 25 workers, who were offered positions at the other two plants. Those who did not accept new positions were provided with severance packages.
Keeping a business afloat can be challenging, especially when there is a collapse in that business's market. Any business owner struggling to maintain a healthy balance sheet may want to consult with an experienced bankruptcy attorney. Such an attorney can review the company's situation and advise as to the best course of action. Should bankruptcy be a viable option, the attorney can then represent the business through all stages of the filing process.